High Penetration Ground Penetrating Radar (GPR) is an advanced technology that uses electromagnetic waves to penetrate and visualize subsurface structures. Kapri Corp, a prominent importer and supplier of cutting-edge security and surveillance solutions, specializes in offering state-of-the-art High Penetration GPR systems that excel in diverse applications.
Ground Penetrating Radar (GPR) technology utilizes radar pulses to map the subsurface by measuring the time it takes for the signals to bounce back after hitting buried objects or interfaces between different materials. High Penetration GPR takes this technology to the next level, providing deeper penetration capabilities and enhanced imaging quality.
Kapri Corp has established itself as a leading importer and supplier of High Penetration GPR systems, catering to a wide range of industries that demand accurate subsurface imaging. With Kapri Corp's High Penetration GPR solutions, professionals gain access to advanced subsurface imaging that aids in a variety of critical applications. Whether it's construction, archaeology, environmental analysis, or security assessments, the technology empowers experts to make informed decisions based on accurate subsurface insights. For additional information about this product or any other offerings, Kapri Corp's technical experts are available to provide tailored guidance and solutions to meet specific needs.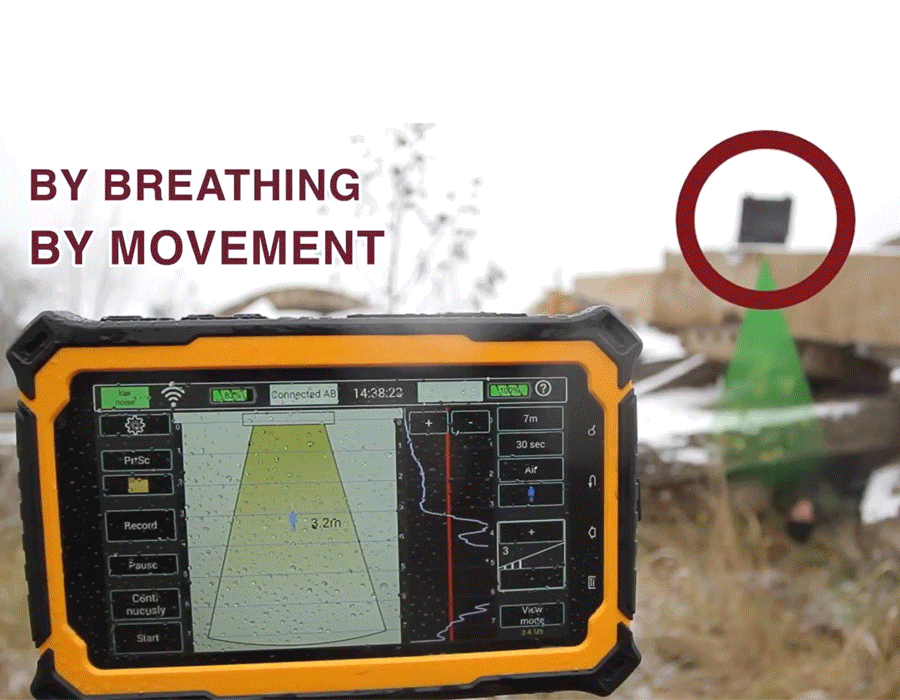 Specifications of High Penetration GPR
For Technical Parameters / Specifications, please download
Features of High Penetration GPR
Kapri Corp's High Penetration Ground Penetrating Radar (GPR) offers a host of cutting-edge features that redefine subsurface imaging capabilities. Designed to provide comprehensive insights beneath the surface, this advanced technology is equipped with specialized functions and practical attributes, making it an invaluable tool for various industries.
Specialized Detection Capabilities:
The RO-400 Ground Penetrating Radar excels in detecting caches concealed within the ground.

It is proficient in identifying tunnels, dugouts, and communication lines, enhancing security and inspection efforts.

Detection and mapping of boxes made of metal or plastics, which may potentially house improvised explosive devices (IEDs), is a standout feature.

Breaks and anomalies in roads, bridges, and built structures are effectively identified, aiding in infrastructure assessment.
Robust Design and Portability:
Housed within a rugged and waterproof case, the High Penetration GPR is well-equipped to withstand challenging environments.

Its portable nature ensures easy transportation to various locations, enabling efficient on-site inspections.
User-Friendly Interface and Connectivity:
The device boasts an intuitive graphical interface that facilitates ease of use, allowing professionals to efficiently navigate and interpret the collected data.

With extended battery life, the High Penetration GPR ensures prolonged operation during critical tasks.

The inclusion of Wi-Fi technology provides a range of up to 100 meters, enhancing connectivity and data transfer capabilities.
Advantages for Security and Surveillance Systems: The High Penetration GPR stands out as an exceptional choice for security and surveillance applications. Its specialized detection capabilities, user-friendly interface, rugged design, and connectivity features contribute to making it an indispensable tool in various industries. The device's ability to reveal subsurface insights with precision makes it an asset in critical decision-making processes.
Experience Subsurface Clarity: High Penetration GPR brings a new level of clarity to subsurface imaging. Whether it's uncovering hidden caches, detecting tunnels, identifying anomalies, or assessing infrastructure, this advanced technology empowers professionals with accurate and reliable data. 
For more information about this exceptional product or other offerings in our range, Kapri Corp's technical experts are available to address inquiries and provide tailored solutions to meet specific needs.
Kindly contact our technical experts for your specific needs and product requirements.
Do you have any questions or need help with our products? Submit a request or Call us.
Applications of High Penetration GPR
High Penetration Ground Penetrating Radar (GPR) finds versatile application across various sectors and scenarios, including but not limited to:
Search and Rescue Operations:

Used to detect survivors trapped under debris after earthquakes or building collapses, GPR aids search and rescue teams in locating individuals in need of assistance.

Weapon Cache Detection:

GPR assists law enforcement and security agencies in detecting hidden weapon caches or storage areas, especially in dugout pits.

Tunnel Detection and Security:

GPR is employed at correctional facilities, borders, and high-security installations to identify tunnels that might be used for illegal activities or security breaches.

Critical Infrastructure Protection:

Vital facilities like nuclear plants and biohazard labs utilize GPR for tunnel detection and monitoring to safeguard against unauthorized access.

Security Sweep and Contraband Detection:

Security personnel rely on GPR to locate false floors, walls, or hidden compartments containing contraband items such as weapons, safes, or currency.

Structural Integrity Assessment:

Engineers and experts use GPR to identify structural failures, vulnerabilities, or anomalies in buildings, roads, and bridges for timely maintenance and safety.

Dual Functionality – RO-400 2D:

The RO-400 2D model serves a dual purpose as both a through-wall radar and ground penetrating radar. As a ground penetrating radar, it is particularly effective in identifying breaks in soil or structural homogeneity.
These applications highlight the versatility and significance of High Penetration GPR in enhancing security, rescue efforts, and infrastructure maintenance across a wide range of scenarios.
Technical specifications of High Penetration GPR
| | |
| --- | --- |
| Best Price: | |
| Company: | Kapri Corp |
| Brand: | Kapri Corp |
| Category: | Explosive Detection Equipment |
| High Penetration GPR: | High Penetration GPR  |
| Min order Quantity: | 1 PC |
Why Kapri Corp
We, Kapri Corp are leading provider of High End Security Solutions to several major sectors. As a key service provider & supplier, we offer the right product and service to safeguard your business or home. We do import & export, and supplier of assorted security products that are effective in your project execution, be it small or big. Our comprehensive product line covers: Wireless Security Surveillance Systems, High Security Devices, Baggage Scanners, Metal Detectors & Explosive Detectors.
At Kapri Corp, we offer
Complete Security Solutions and surveillance products.

High-end products with robust quality and high reliability 

Superlative technical capabilities to address advanced industrial requirements for non-destructive testing. 

Highly trained team of support staff, we respond to calls for service and maintenance within the shortest possible time. 

Successfully and satisfactorily carried out numerous niche and critical projects since 2005.  

Delivered many prestigious projects providing equipment and providing supports to the Para- Military Forces (BSF & CRPF), CPOs and State Police, Corporate and Non-Governmental Organizations and most recently the Indian Army.
Browse our range of High-Tech Security, Detection and Surveillance products for its features, applications, product pricing, specifications and applications.