The majority of Drone Killers require a visual detection by the operator. Under these circumstances, the operators of other drone killers do not capably neutralize drones over a long distance (their effective range is usually less than 100m). Not efficient by any standards.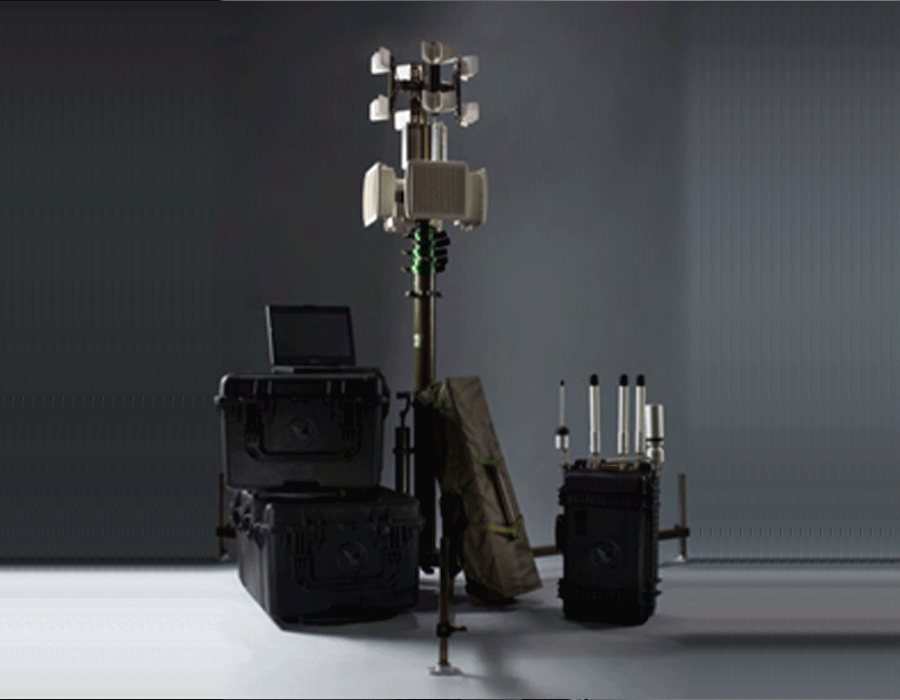 Anti UAV/ Drone System
Kapri Corp provides both PORTABLE ONE-MAN BACKPACK INTEGRATED SYSTEM AS WELL AS VEHICLE MOUNTABLE SEMI-FIXED SYSTEMS.
These systems utilize high intelligent radio frequency analysis and smart jamming to detect, locate and neutralize rogue drones before they even get into range (normally "BEYOND THE VISUAL LINE OF SIGHT") of an operator with negligible number of false alarms (normally tending to zero probability).
The advantages of this technology are evident. The systems are highly CUSTOMIZABLE, capable of being carried or rolled away in waterproof pelican cases or even installed in a vehicle within ten minutes with options for Omni & Directional Jamming. With their IP67 rating, the weather does not feature among the concerns the client may have with regards to investment in such equipment.
With frequency detection capabilities from 430MHz right up to 6 GHz (no gaps, future ready), these are one of the most intelligent and highly capable anti drone systems with detection capabilities till 2 – 3 Kms and combined with jamming up till 2 kms. Presently being used by president & VIP securities of many countries, systems provided by Kapri Corp are one of the most tested and highly recommended Anti Drone System in the world. With location capable detection within a 360° circle as well as elevations up to 90° angle, there are few if any to match the capabilities of our systems.
Kindly contact our technical experts for your specific needs and product requirements.
Do you have any questions or need help with our products? Submit a request or Call us.
Advantage of Anti UAV/ Drone System
One of the most advantageous properties of the systems is multiple drone detection and localization. This allows the operator to detect credible threats in multiple directions at the same time.
Last but not the least all systems are database and firmware upgradable to meet future threats in the form of new drones and communication systems. Such future-proof systems means that investments are safe as the systems do not become redundant.
In addition to RF systems, Kapri Corp also has RADAR capable systems in both fixed and semi-fixed formats. With our state-of-the-art camera focusing and tracking systems which can be added on to the RADAR it is possible not just to pin-point but also spot the actual drone in real time. In brief, Kapri Corp can provide all round capable systems for diverse clientele and situations.