Museum Security Solutions
Museum galleries seek to protect antique items and play an important role in preserving local culture and with careful documentation and artifact preservation. Cultural things can be recorded irrespective of their future and can also be shared and understood by those from different cultural backgrounds.
Current security technologies such as motion detectors, video surveillance, intruder alarms and other physical security devices also play an equally important role in securing museums and their artwork. Museum authorities must strike a subtle balance amid offering a sanctuary and a showplace for art works.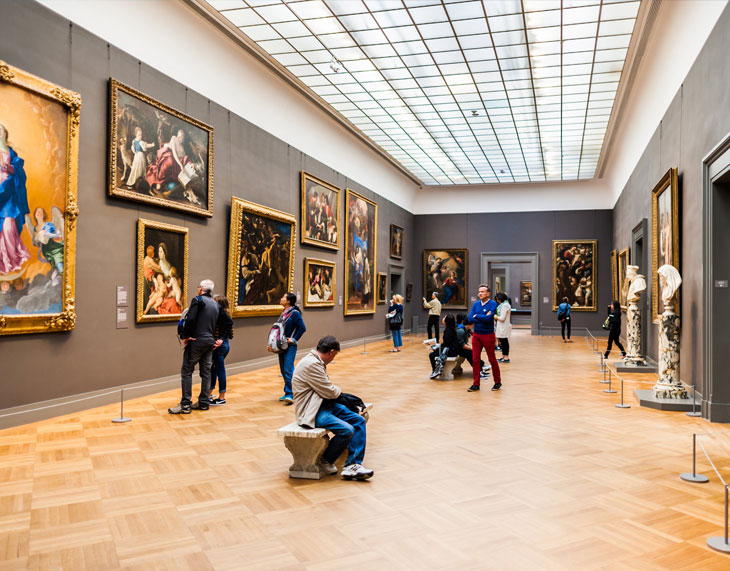 Challenges in Museum Security Solutions
Not only is avoiding theft an important challenge museums face in terms of security but also vandalism. Fire is also an important issue as museums are generally understaffed. Nowadays, terrorism also posed as major threat are all significant issues in the museum context.
Also people issues like doing background checks on all staff and volunteers, allowing many people to have access to the building and the collections storage areas is also an important security issue.
Kapri Corp is a leading Museum Security Solutions provider. High-End Solutions, with robust quality and high reliability by Kapri Corp for complete security solutions and surveillance applications having supreme technical capabilities to address advanced industrial requirements for non-destructive testing. Browse our range of High-Tech Security, Detection and Surveillance products like scanners and detectors, its specifications and cost.
For additional information related to Museum Security Solutions, Contact our experts for your specific security and surveillance solution requirements.
These Products Use in this Solutions