Border Protection Security Systems
Border areas are need to be covered in a complete, efficient and centralized way for higher level of protection for populations, anticipation and neutralization of terrorist risks, containment of trafficking and illegal immigration.
Border Security Screening is crucial for the safety of all our passengers, crew and staff. Everyone, regardless of their accessibility needs, is to be cleared by security. The Border Surveillance System includes real-time regional surveillance, early warning, targeting and border-patrol mission management. This improves terrestrial and maritime security, regional control and border protection, enabling complete real-time connectivity across the entire border-security array.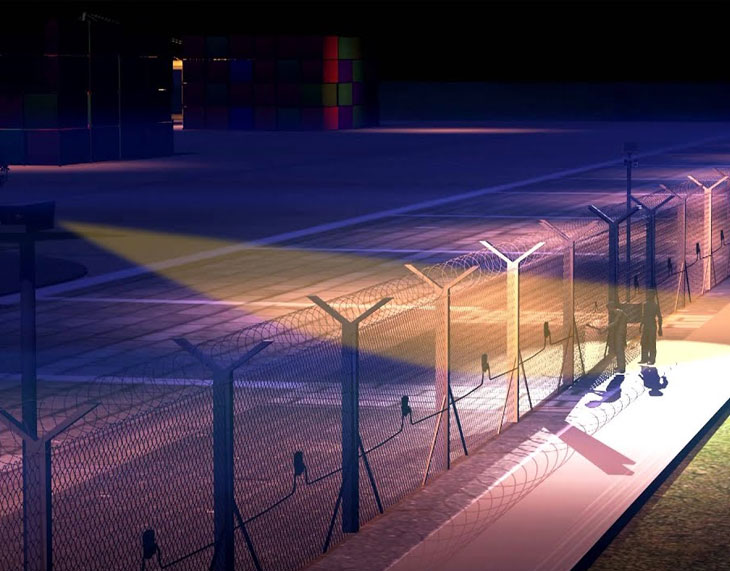 Challenges in
Border Protection Security System
Common mobility requirements for screening.

Identify tactics used by targeted individuals to cross borders.

Scan the field and choose the most appropriate equipment for each site.

 Building a border surveillance solution

Passport Control and Border Security.

Issues of security from terrorist attacks is certainly a major concern that drives many border security considerations.

Critical issues involving criminal activities, including trafficking in drugs.

Screening for smuggling of weapons and other illegal contraband, and human trafficking.
Kapri Corp is a leading Border Protection Security System provider. High-End Solutions, with robust quality and high reliability by Kapri Corp for Complete Security Solutions and surveillance applications having supreme technical capabilities to address advanced industrial requirements for non-destructive testing. Browse our range of High-Tech Security, Detection and Surveillance products like scanners and detectors, its specifications and cost.
For additional information related to Border Protection Security System, Contact our experts for your specific security and surveillance solution requirements.
These Products Use in this Solutions