Air Cargo Security Solutions
The Air Cargo Industry is a crucial industry comprising a complex distribution network linking shippers to freight forwarders, off-airport freight consolidators, and airport sorting and cargo handling facilities where shipments are loaded on and unloaded from an aircraft. Various examples of air cargo include high-value machine parts and electronic components for manufactured goods, manufacturing equipment, consumer electronics, jewellery, and perishable items such as flowers, fruits, fresh fish, and pharmaceuticals.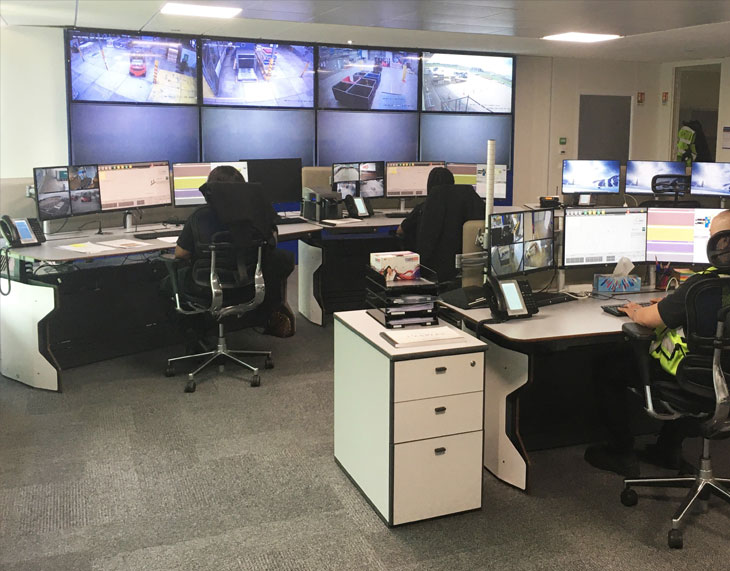 Challenges in Air Cargo Security Solutions
Challenges in Air cargo security includes measures to protect cargo from theft, but they also secure cargo against incoming materials such as bombs or drugs. Security is a very critical element of the air cargo supply chain. Regulators, organizations, and the industry overall are working together to further secure the air cargo supply chain while ensuring the flow of commerce. The Screening methods may comprise explosives detection systems, x-ray systems, explosives trace detection, and physical searches conducted in conjunction with manifest verifications. Ensuring a first-class air cargo security system is a constant challenge which involves managing ongoing operations and a fixed infrastructure.

Kapri Corp is a leading Air Cargo Security Solutions provider. Our High-End Solutions, with robust quality and high reliability by Kapri Corp for Complete Security Solutions and surveillance applications having supreme technical capabilities to address advanced industrial requirements for non-destructive testing. Browse our range of High-Tech Security, Detection and Surveillance products like scanners and detectors, its specifications and cost.
For additional information related to Air Cargo Security Solutions, Contact our experts for your specific security and surveillance solution requirements.
These Products Use in this Solutions